Vehicle Graphics give Insulation Specialists a marketing boost!
---
It's a Wrap! Check out IS Insulation Specialists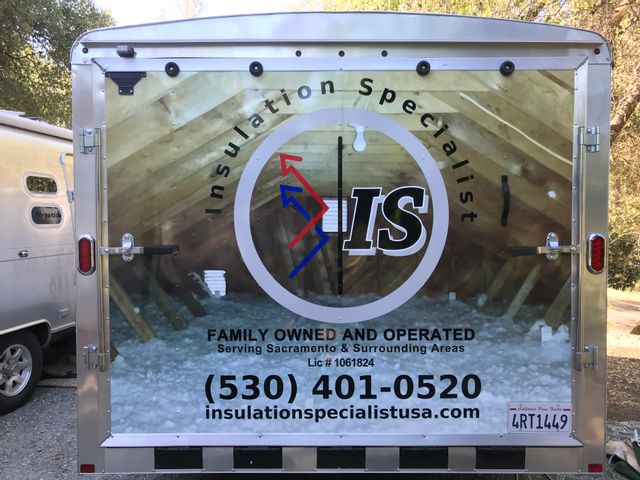 First Choice Signs teamed up with IS Insulation Specialist putting new graphics on their trailer. They are ready to grow their business here on the Divide and surrounding areas. Check out their website! Vehicle wraps and graphics are a cost effective investment in your business.  
Wrap on the back and Graphics on the side of a trailer for IS Insulation Specialist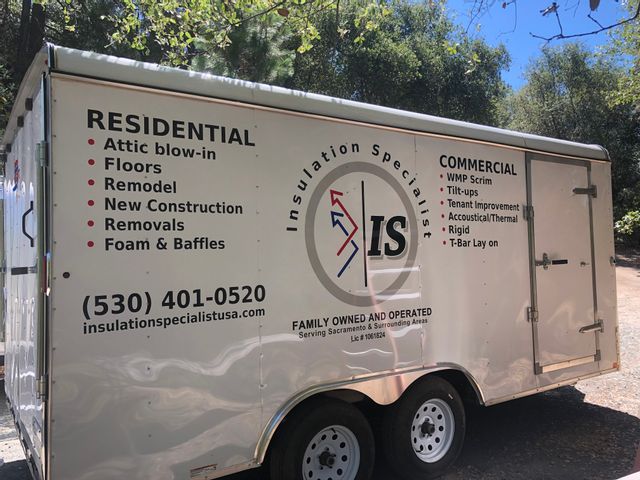 The company's website, phone number, services and more were put on both sides and the back of the trailer.  When sitting in traffic these eye catching graphics will draw the attention of potential new customers. 
Vehicle Graphics on a Trailer is a process that will add value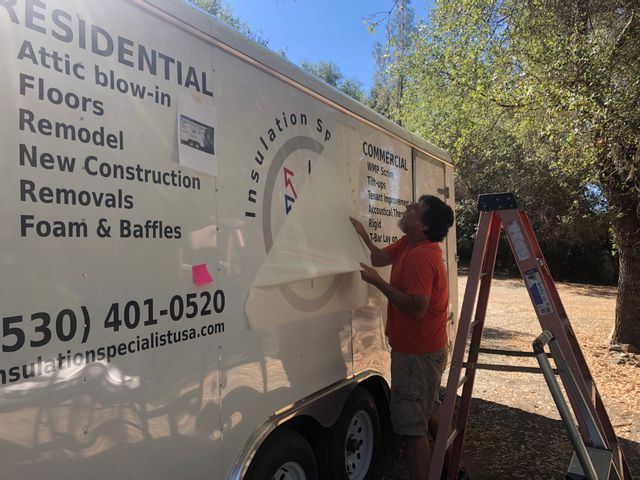 This family owned business is ready to roll. We took the customer's drawings and turned them into a digital and moving marketing reality.  They love the graphics!  If you want a free consultation for your business give us a call and check out our website.  https://www.firstchoicesign.com/contact/