Logo Design and Truck Trailer Graphics for Bergie's Burgers - From Shoestrings to Food Truck
---
A new logo designed for Bergie's Burgers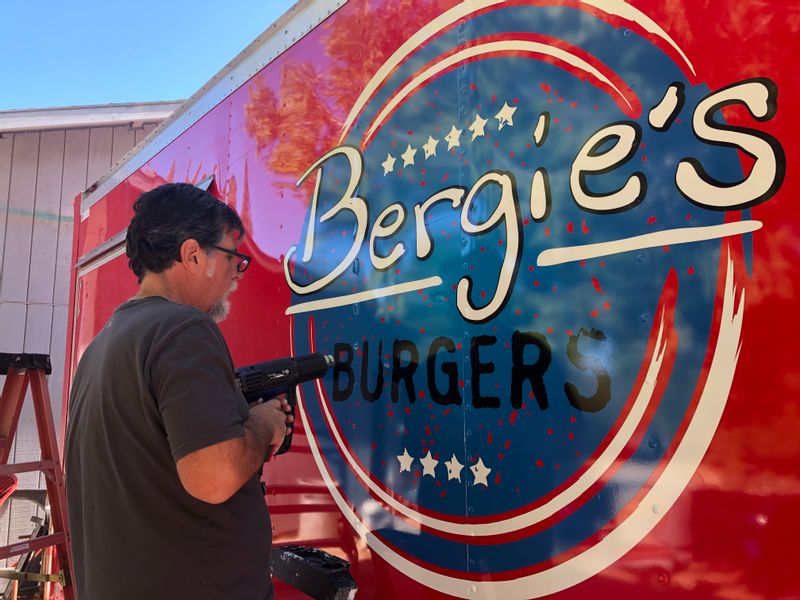 Tamara and Roger Bergman came to First Choice Signs for help in creating a brand new logo for their new Food Trailer – Bergie's Burgers, formerly Shoestrings; same great burgers and food.
We were excited to work with them on the logo development project which took a couple of months. Taking a new idea and converting it into a visual image that would create an impact is a process.
It started with meeting with them and hearing their vision of what they wanted it to look like. We then took the ideas and created several prototypes going back and forth until the final revision was approved and ready for production.
Logo & Vehicle Graphic on Bergie's Food Truck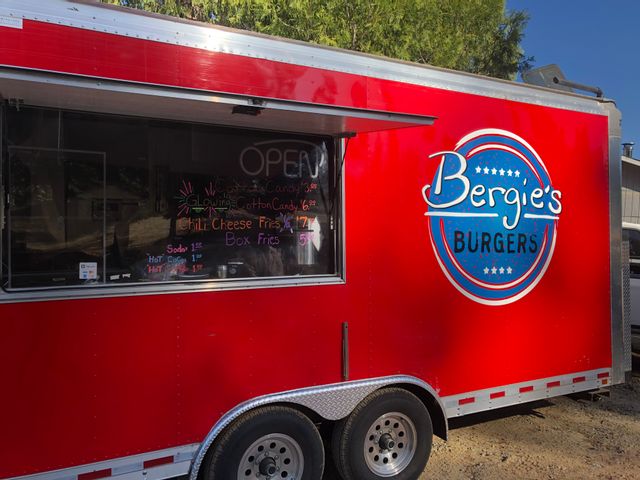 Bergie's Burgers makes the best burgers and fries in town and we wanted to ensure the logo on the Food Truck would tell their followers just that.
Their logo is bold and fresh and really pops.
We worked with a solid color red trailer and the logo needed to compliment the trailer in both style and color.
It was one large space to cover and we really wanted it to stand out and draw a crowd. This was not an easy feat as it is important the visual logo speaks to the audience they wanted to draw.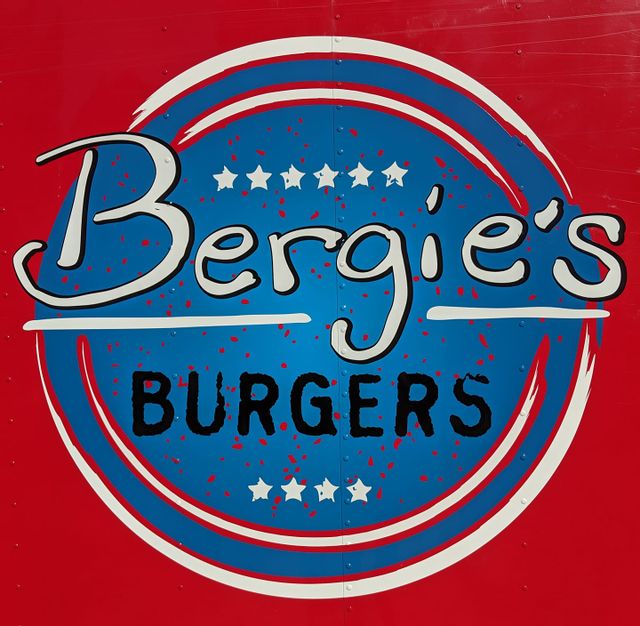 ---
Looking to refresh your marketing materials?
Whether it is a new logo or refreshing an existing brand to market your business, First Choice Signs can help!