New restuarant/ cafe re-opening sign for Garden Cafe in Garden Valley
---
This little Cafe on the Divide has the most wonderful delectable food! See the new sign.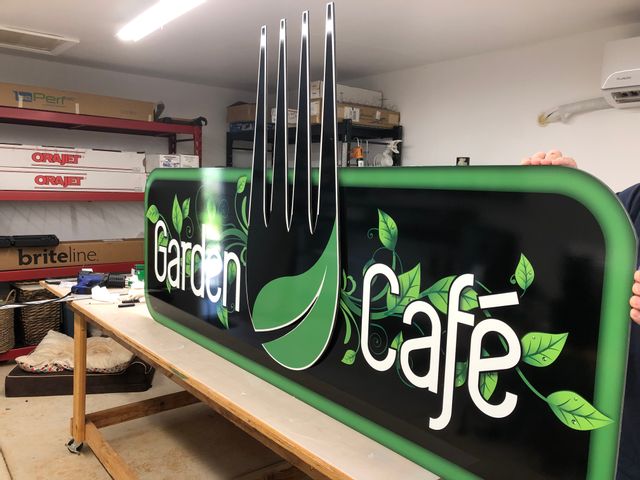 First Choice Signs met with Makena Kerr about her dream for her new café, Garden Café!  She is an amazing chef and pays close attention to detail.  The food is fresh, delicious and she has something for everyone.  Makena asked us to work with her to create a truly inspiring new sign for her cafe.  Here's how it started

Garden Cafe re-opening on May 14 - The new sign as a 3 dimensional effect.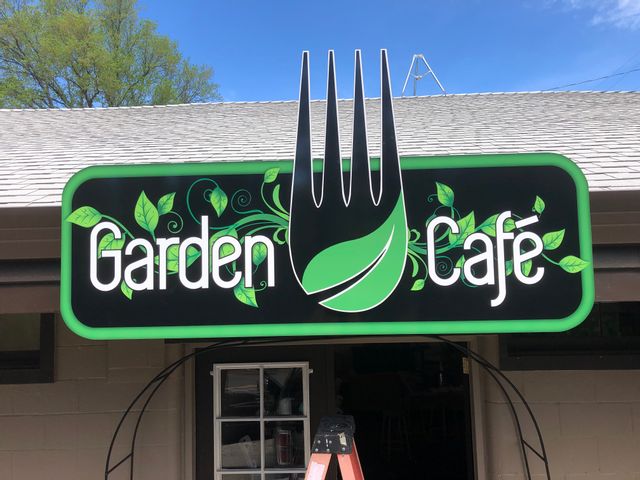 One of the challenges was coming up with a way to include the fork on her sign.  We went through several iterations before coming up with one Makena loved. The fork is attached to the sign as a separate piece. 

The Finish Product... A Happy Customer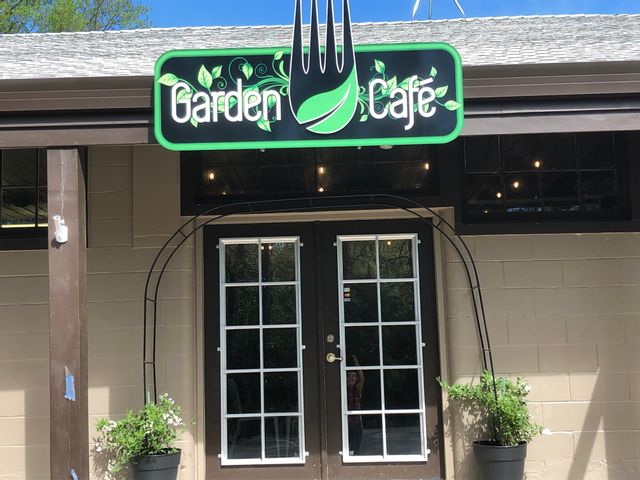 Makena's vision is now a reality.  Check out the Garden Cafe's incredible menu today.  
Makena told us this about her sign: "Thank you!! We will be so easy to find now with the beautiful sign you both created!"   First Choice Signs is open and fully operational M-F 9-5.  Give us a call or contact us online.  We can help you take your business to the next level with the right sign, banner or even flyers, menus for your shop or cafe.