Need a Vehicle Wrap or Vehicle Graphics
---
RV Wrap tells the story of a family!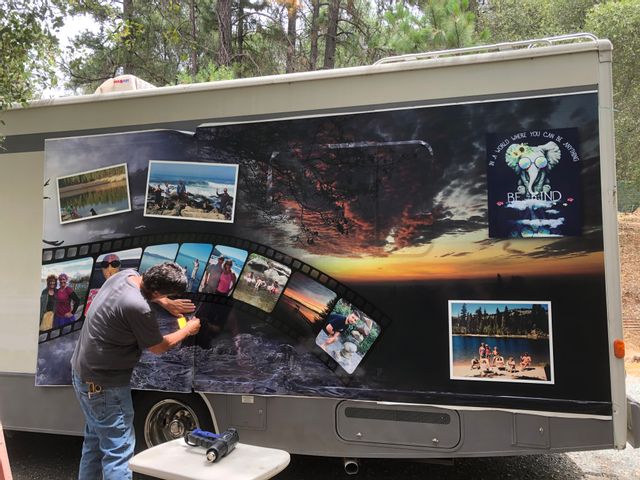 The Edelman's wanted to take family photos and create a wrap that would highlight some of their best family memories. First Choice Signs & Graphics worked with Barb and Dan to learn more about what they were looking for. Our graphic designer took the photos and produced a visual story line that was stunning. 
Vehicle Wrap created from Digital Family Photos! Take a look!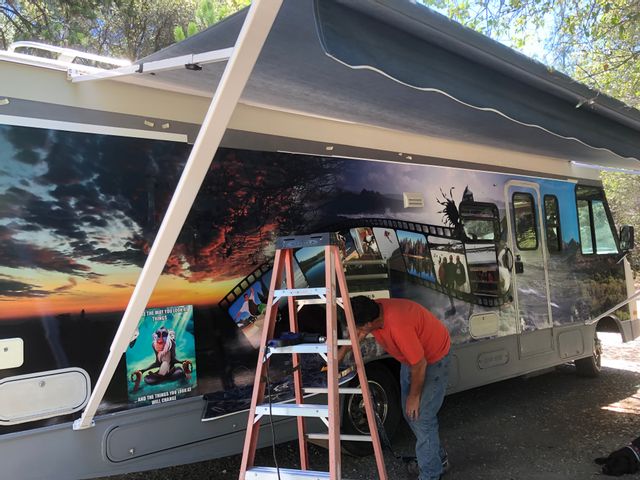 The unique challenge was how to integrate all the photos to develop a visual journey for all to see.  Our skilled graphic designer took on the challenge.  This is the creation in progress.  
Do you need a van, RV, trailer, truck or company vehicle wrapped?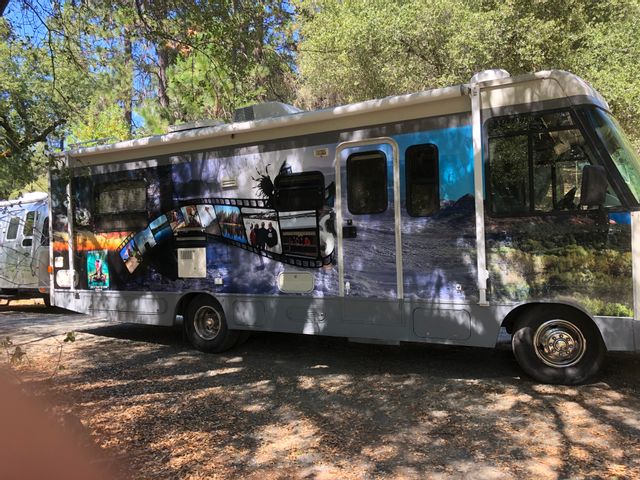 First Choice Signs can work with you to develop visual marketing that others will see every time you hit the road! Give us call for a free consultation.  We can work with you remotely during these challenging times.  Give us a call at 530-450-5769 and visit our website.