Cool Beerwerks has a new Channel letter Sign
---
Cool Beerwerks has a new Sign and it is lit up!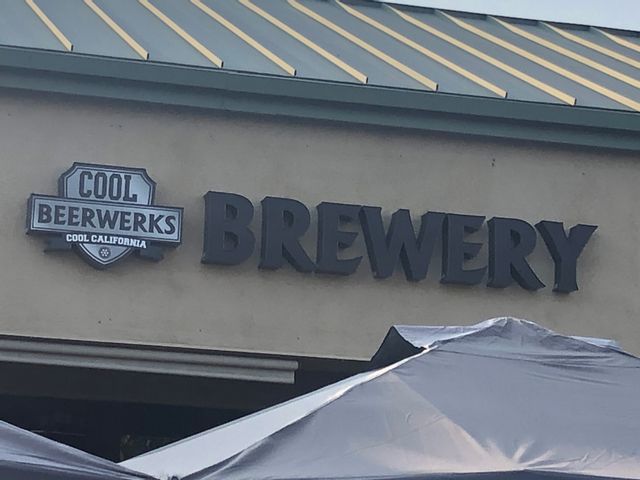 New sign was needed for Cool Beerwerks at Holiday Market shopping center.  Rochelle and Steve Robello worked with First Choice Signs to develop their new LED Channel Sign. See the sign going up!  The beer and food is delicious!  Take a look at their website and menu.  They are open for business!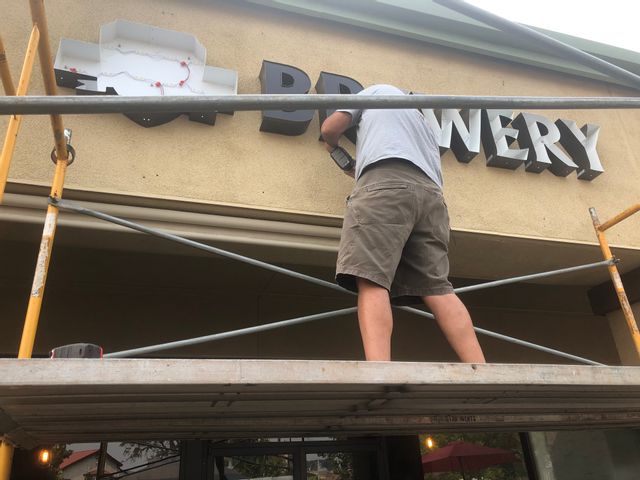 Scaffolding and and an experienced Graphic Designer got the job done. 
New image or design needed to market your business? Give us a call.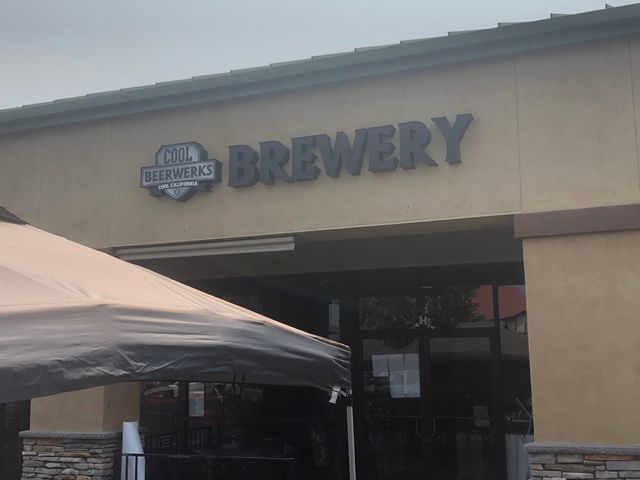 First Choice Signs & Graphics is available to assist you.  We can work with you onsite or remotely, depending on your needs. Give us a call today!