Black Oak Mine Union School District (BOMUSD)
---
Parent Community Night Out - You are invited!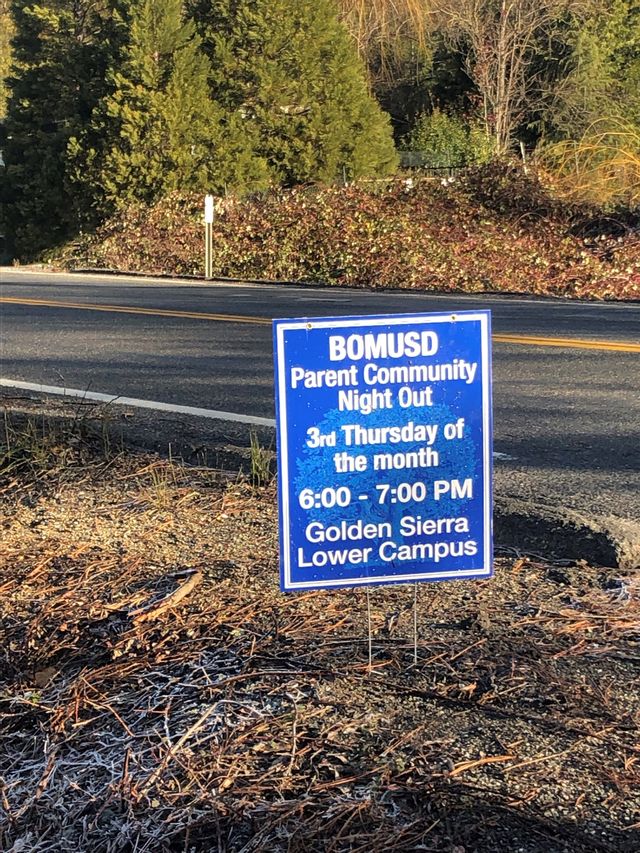 Black Oak Mine Union School District invites you to
Parent Community Night Out.
This is an opportunity for the Divide Community to gather each month to join at Golden Sierra in family activities and more. The resource center is open to the community and resources are available for families to take home as well. Join the community each month.
First Choice Signs
is honored to be able to support our community by donating signs that are reminders of this event each month! You are invited to attend.