LOKL General Store Grocery & Refillery! You've got to go inside and see the array of local procudes they offer!!
---
Yes, the first sign was too small! We fixed that with a new sign today!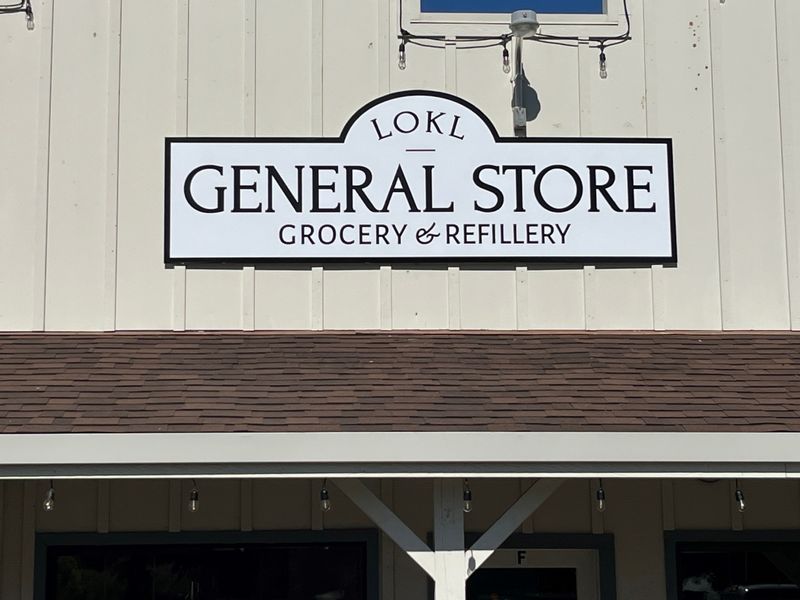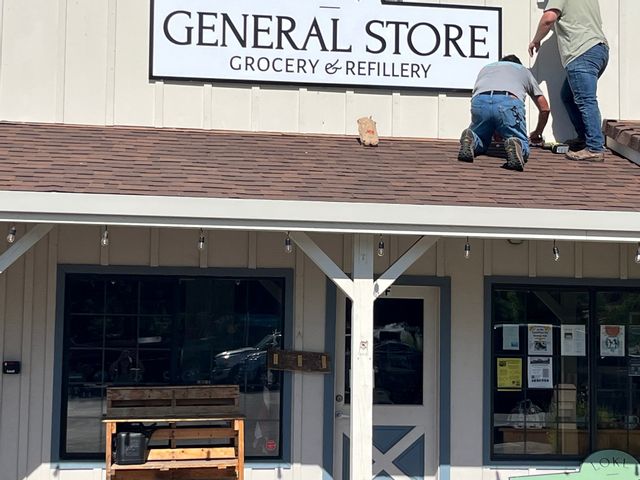 This photo shows our designer Robert and our customer Tom Mendes working together to ensure placement of the sign is just right!

Busy installing the sign!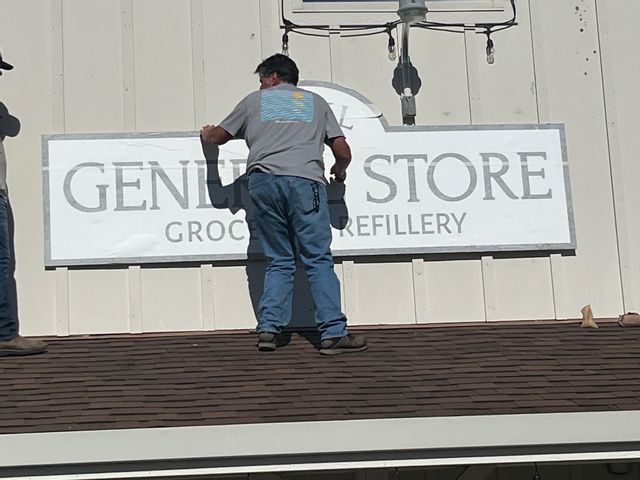 It's not as easy as it looks!
Congratulations to Hope and Tom Mendes at LOKL!